This holiday season, would you consider making a gift that will put more fuel in the tank so more people will experience that kind of hope as we head into the new year?  Thanks to some generous friends who have given already, your giving actually has twice the impact here at year end.  When you give $100 or more to HopeFM & Thrive, they will make sure someone in need is fed for an entire day through our friends at Mid-City Nutrition. 
This is an amazing partnership that will help make a huge impact on the physical and spiritual well-being of people right in our own back yard.  Will you be part of it?  Your year end gift will allow all of this to happen!
We really have no way of knowing what 2024 will bring.  What I can promise, is the Hope & Joy we celebrate during the holidays, is something that our God can provide all year round…and people need to know about it!  Thanks so much for considering!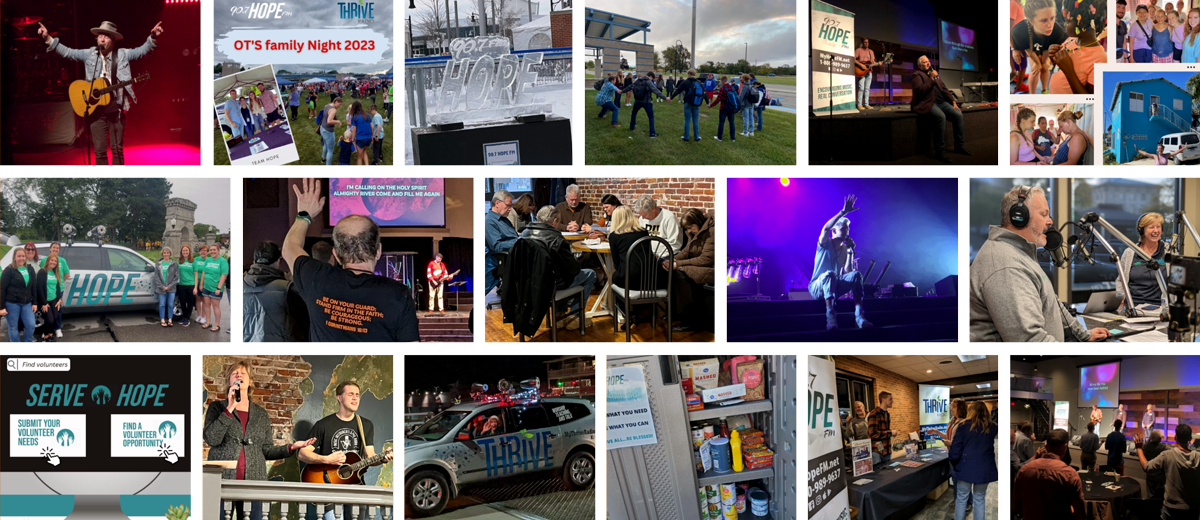 Thanks again for being a part of the FAMILY!
HopeFM & Thrive Radio (Wonderful News Radio) is a 501c3 Non-Profit Organization. 
Your giving may have tax advantages.